My name is Erin Kingsley. I'm from Mt. Vernon, Illinois, which is a little thriving city in southern Illinois. I manage the People's Choice Cash and Pawn shop for my family. I was introduced to the pawn world in 2003 when my family decided they were going to open a shop.
I was very young, just 19, and knew nothing about the pawn industry; or anything about the world for that matter. Due to my family still helping me here and there financially, I would work when they needed help. I got offered an opportunity at a local distribution center and took it, an early end to my pawn career — or so I thought. 13 years later, I got a call asking me to come work at this amazing place, Peoples Choice Cash and Pawn. I was very hesitant to leave a corporation I had grown in, but knew it was time. I took the leap and started working for my mother Pam Lewis and my father John Lewis. This is their story that I'm just blessed to be a part of.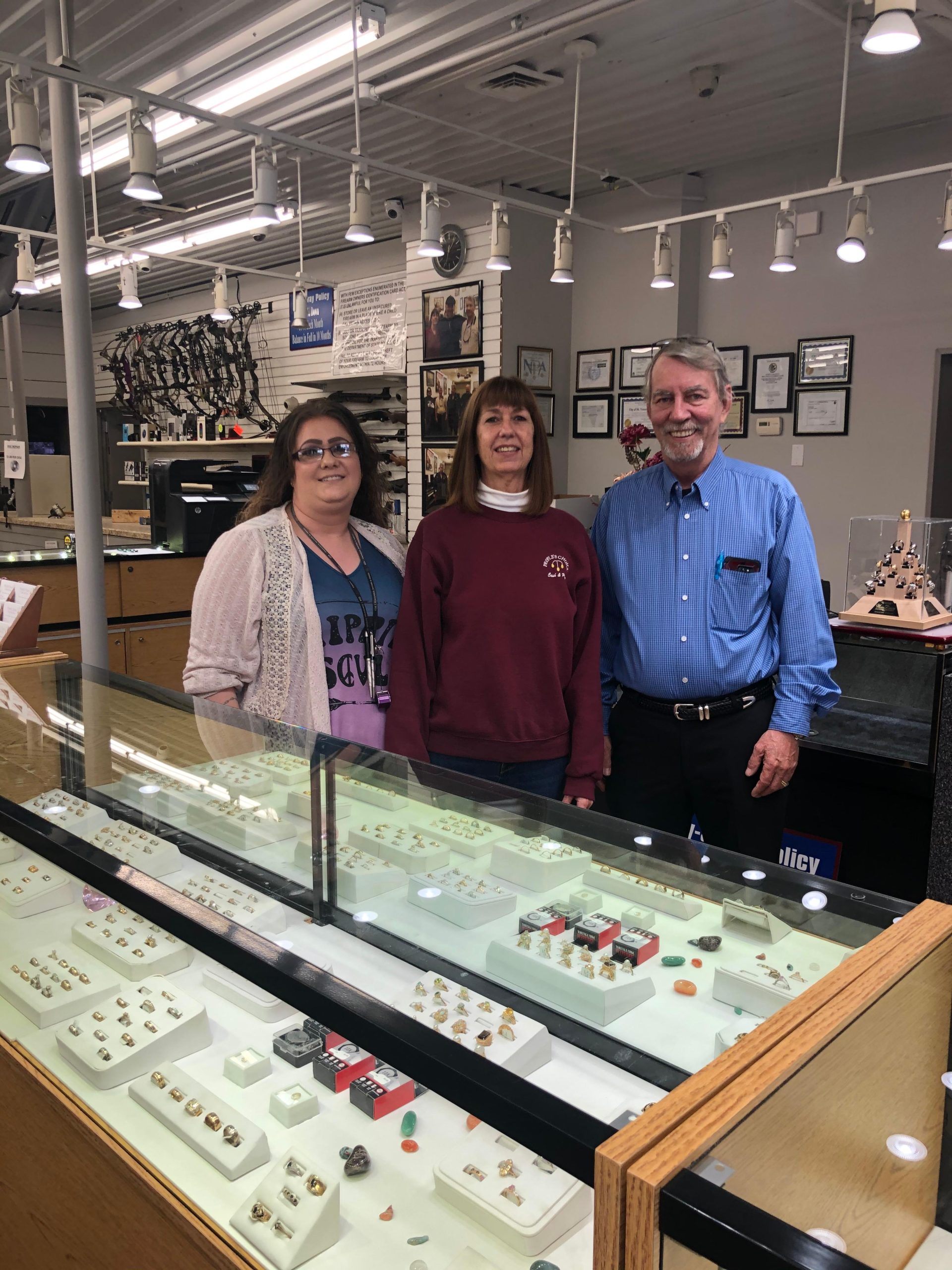 Peoples Choice Cash And Pawn was started in 2003 in a small 600 sq ft shop in Mt. Vernon, Illinois. It was started by John Lewis, Pam Lewis, Danny Hamilton, and James Chauncey. That year, the national expo for pawnbrokers was in New Orleans, LA. We attended with one of our main goals being sorting through the various software companies within the pawn industry. We spent days networking with other pawnbrokers, talking with vendors, and at some point met the owner of PawnMaster, Mr. Tom Streng. After much deliberation, we went with the PawnMaster platform and we have not looked back since.
Over the years, we have been approached by many different vendors wanting us to switch. PawnMaster, since the beginning, always did whatever they needed to do to solve any issues we were experiencing. PawnMaster has always been very responsive to any of our requests. Why in the world would we want to leave a company that always bends over backwards to help us? They helped us grow from a small two person 600 sq ft shop to 11 employees 10,000 sq ft shop, one of the largest shops within Illinois, Missouri, and Indiana.
PawnMaster has earned our respect and our loyalty. I have seen the horror stories over the last 17 years from other pawnbrokers regarding other software platforms, and we just haven't had those issues with PawnMaster. I would recommend, without hesitation, PawnMaster to any other pawnbroker. We are completely satisfied with the level of service and customer support we have received and we look forward to continuing our relationship with PawnMaster well into the future.