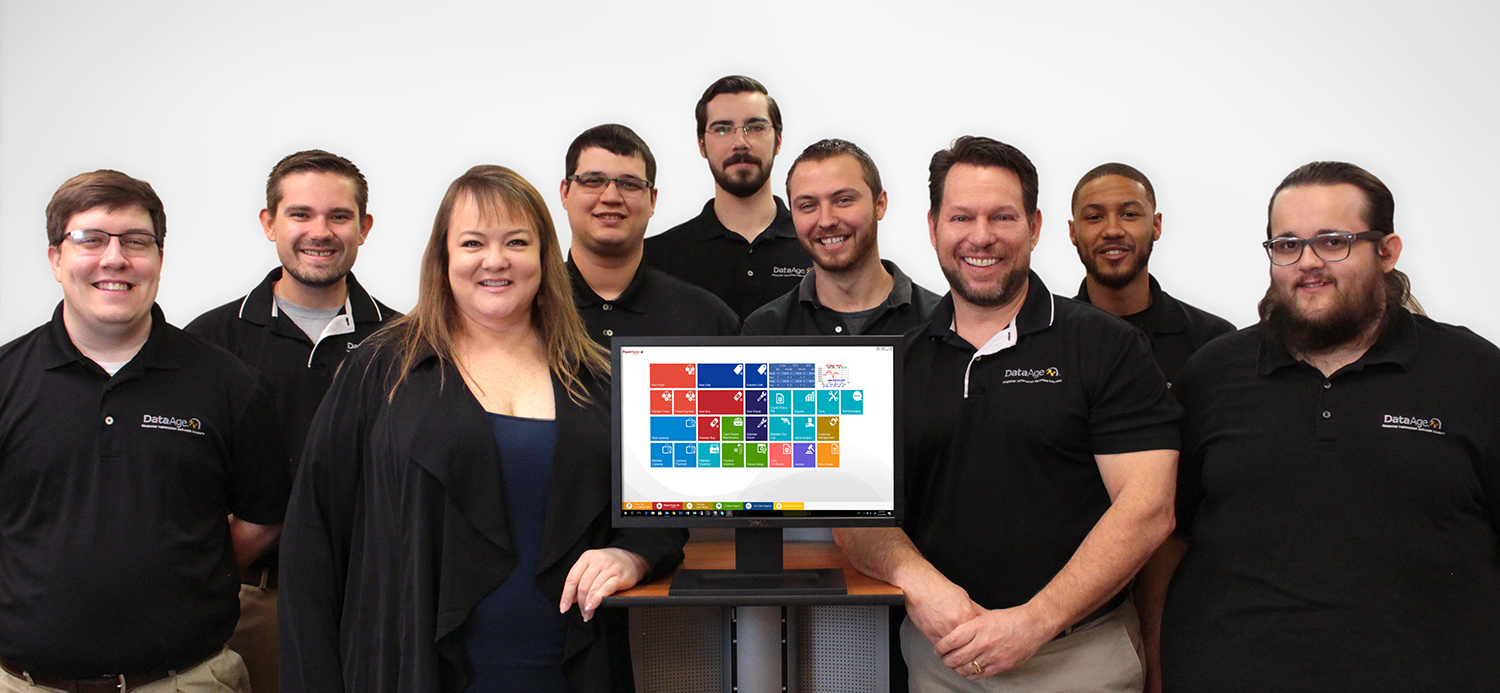 For over 30 years, Data Age Business Systems, the developers of PawnMaster pawn management software, has been known as the leader in providing the collateral loan and second-hand industries with cutting-edge point-of-sale solutions. As these industries and the technologies behind them constantly evolve, a new team was assembled to oversee the continued development of Data Age's suite of product services.
"To stay the global leader, you have to do more than invest in technology," says Len Summa, Data Age CEO. "You have to invest in the right people to build a world-class product. When it came to the roll-out of our cloud product, PawnMaster Ignite, I wanted to find young, local talent who had the skills and background to understand the product from not only a developer level, but a user level as well. It's all about the end user with our products."
With close to 70 people on staff in house at the company's global headquarters in Clearwater, FL, Data Age boasts the largest development teams in the collateral loan industry. As the only dual-platform provider, Data Age has teams devoted to both cloud-based and on-premise software services.
"We have a lot of people, but we're not spending our time with bells and whistles," says Summa. "There is a methodology behind everything that we do. We're not here to produce fluff, we deliver substance. Our products are built with feedback directly from our client base, that's why it's so important to have people on board who not only understand how to make the product, but how it's ultimately going to be used. Our .NET team is the real deal, no question in my mind."
PawnMaster is know for the rich feature functionality of the product, with new features appearing in each release.
"We have had features in our program for the past 20 years that our competitors are just putting into their systems now," states Summa. "The philosophy has always been to build bullet-proof, stable software that already has the functionality our clients need. We don't want our users having to take inherent business risks because of our software, that's why when we build, it's done right the first time. The bottom line is this is a tool to save our customers money by helping them run their business better. We think of ourselves less as a vendor and more as a partner to our 4,000 users."
Data Age continues to develop new services and add-on features for all of their software solutions, often turning to their own client base for new ideas. The newest update to their PawnMaster Ignite program is the largest to date, and a future release includes mobile capabilities that Summa refers to as a "game changer."
Photo, left to right: Tyler Bullock (Developer), Casey Sheehan (Developer), Laura Shadle (Quality Assurance Engineer), Nick Braden (Developer), Devon Rhodes (Database Administrator), Adam Nunez (Lead Developer), William Booth (Director of Advanced Technology), John-Wesley Ingraham (Quality Assurance Specialist), Chris Merther (Developer)