The simple and intuitive way to list, manage, and sell items directly through PawnMaster on e-commerce sites!
E-foro, our Integrated E-commerce Solution
e-foro, PawnMaster's integrated e-Commerce listing module, enables you to quickly and easily cross-post your in-store inventory to eBay, Facebook, Amazon, and Gunbroker.
Storefront
—

A Customized e-Commerce Store for Your Website!

Gain exposure for your inventory by selling your items on your own eCommerce page! With Storefront, you have control over how your site looks, use your own branding, feature new in-store arrivals, and add multiple product images to enhance your postings.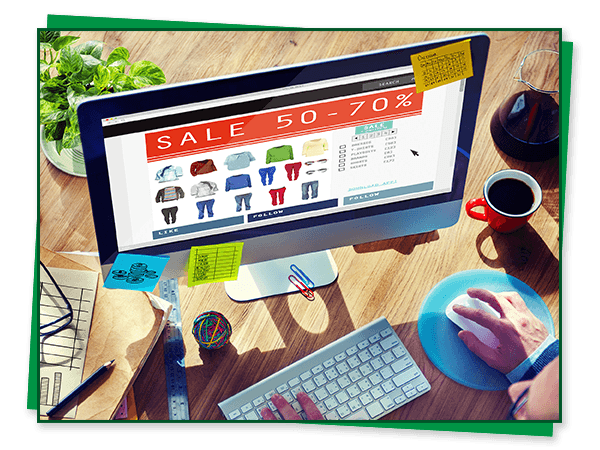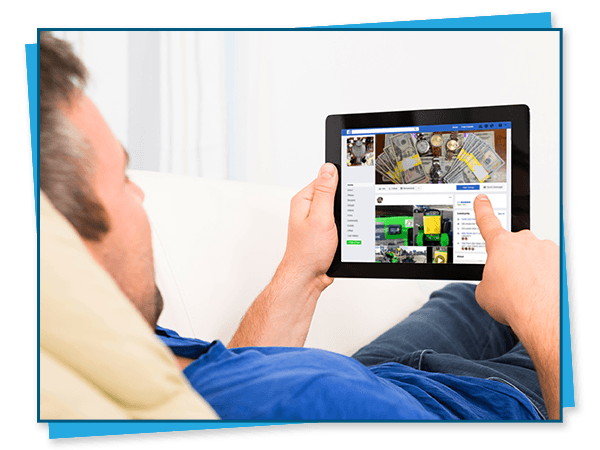 Post Items Directly to your Facebook Business Page!
Sell your inventory where your customers are everyday! Facebook is the third most visited website in the world. People aged 19-99 visit Facebook an average of 14 times a day, and 400 new users join every minute. You need to be taking advantage of this ever-expanding social network.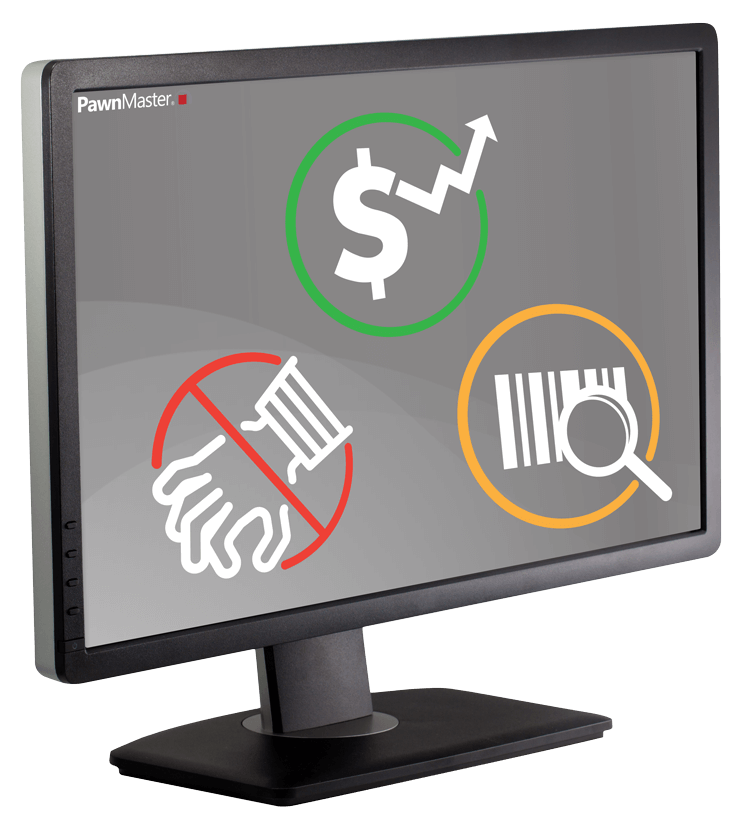 | | |
| --- | --- |
| | Anti-Theft |
PawnMaster has several built-in anti-theft features. Reduce or eliminate employee and customer theft with text messenger manager alerts, serial numbers, inventory tracking and employee history reporting. We also integrate with Eyeson Digital, so you can digitally capture transaction information.
| | |
| --- | --- |
| | Cash Flow Optimization |
| | |
| --- | --- |
| | Inventory Management |
| | |
| --- | --- |
| | Operations Streamlined |
From data backups to data entry tools, PawnMaster offers you all the tools you need to streamline your business. Use barcode and ID scanners, jewelry scale, and inventory data collector to ensure speed and accuracy. You'll also have the flexibility to give employees different access levels, based on what you want to allow them to see and do within the system.
| | |
| --- | --- |
| | Integrated Marketing |
| | |
| --- | --- |
| | Customer Management |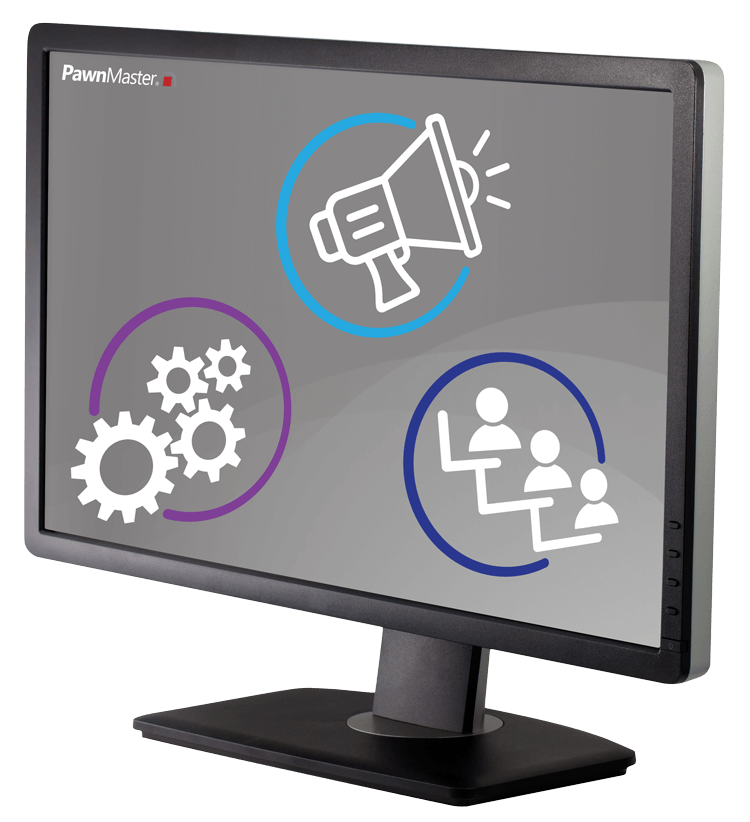 PawnPortal – Revenue Generation & Brand Loyalty for Your Shop
PawnPortal is a convenient, mobile-friendly website where your customers can log in to make payments for renewals, redemptions, or layaways without having to step foot in your shop. Users will be able to check the status of their pawns and even initiate an online pawn!