As I embark on my tenth year here at Data Age /PawnMaster, I always field the question about how you handle trash-talking competitors. This is a tough industry made up of fierce competitors, and great business people wouldn't have it any other way… why? Because competition makes you better.
I have always found it better to take the high road in business, and put yourself, your company, and products to the task, and have them do the talking. Many competitors make false claims and get aggressive in their approach to winning business, but this never wins in the end. We are in the people business and most people these days can see right through the talk and the "me, me, me" thing. This is another reason why we encourage business people to get their clients to talk about them. No better way to achieve this than through reviews. Here at Data Age/PawnMaster we are known as the Five Star Company. We have close to 1,000 reviews with a 4.9 star rating. These are real customers and not our own employee's reviewing our company like we see in the market.
Many members of PawnMaster Nation have competitors who are seedy, take the low road and frankly execute to questionable business practices. The way they address it is by delivering great customer service and focus on the customer buying experience. They are positive in how they operate and use social media to drive engagement. I can site so many brokers who have made this approach and have made it their business mantra.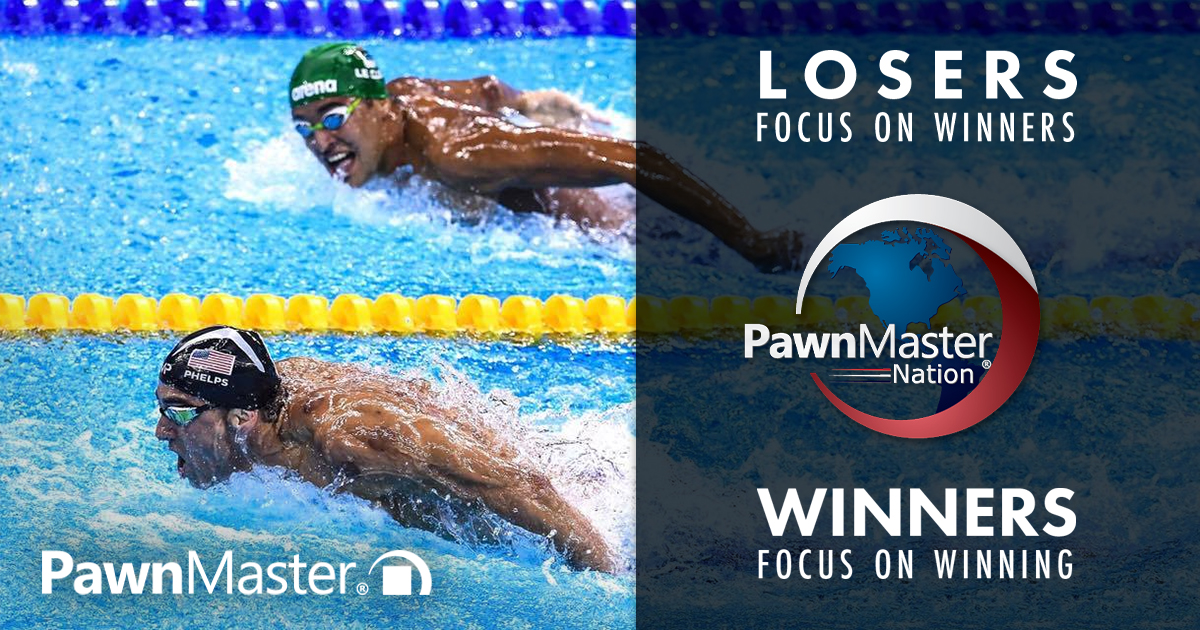 I have always loved the attached picture and quote…
"Losers focus on winners. Winners focus on winning."
Be a winner and focus on your business and be the best in the world at it. Focusing on your competitions' business is a very public way of saying "they are better than me". The high road to operating a successful business is the only road. As always, please PM me for any questions you may have.